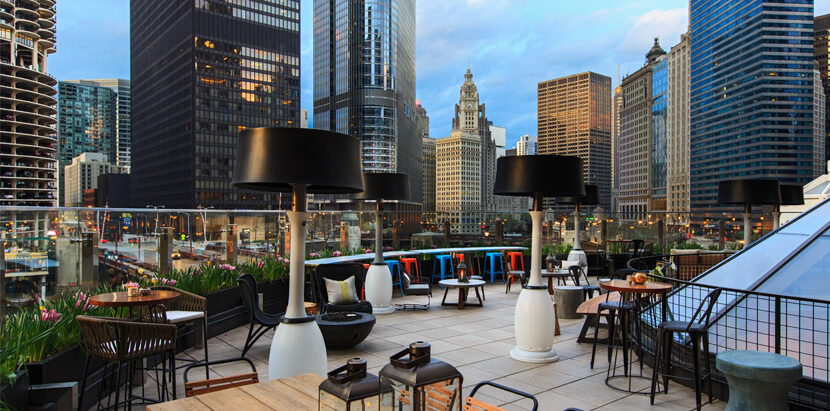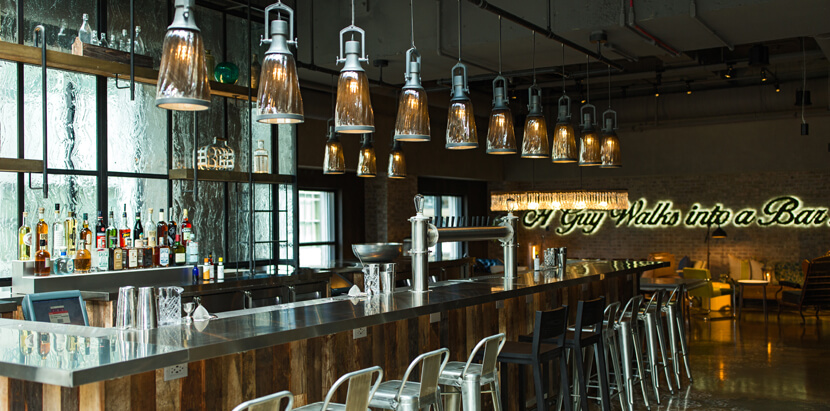 CASE STUDY Chicago Renaissance
Renaissance Chicago Downtown Completes Renovation with Dramatic New Event Spaces
The John Hardy Group has completed work on the Renaissance Chicago Downtown Hotel, a project that will energize the city with unique event experiences. The firm project managed a full redevelopment of the hotel which was completed in March 2016.
This final phase of the project focused on creating a new terrace-top bar, expanded event space including the addition of a second ballroom, and an additional 4,000 square feet of meeting spaces. The design was completed by Gettys, an interiors firm in Chicago, and architect of record HPA. Work was completed for Carey Watermark Investors, the fastest-growing hospitality REIT in the United States.
The 160-seat terrace bar, Raised, will be a new destination for the city of Chicago. Elevated three stories above street level, guests have a unique vantage point for people watching and taking in the Chicago River views.
"Carey Watermark envisioned a semi-circular rooftop bar that sits above the porte-cochere entrance to the hotel," said Eric Augur, senior project director, The John Hardy Group. "We managed the completion of this project on time and within budget while creating a new iconic experience for the city."
The redevelopment includes a new 3,000 square foot Looking Glass Ballroom that features floor-to-ceiling windows; in addition to the redesign and expansion of the existing Cloud Gate Ballroom, which grew from 4,000 to 5,000 square feet.
Last year, The John Hardy Group oversaw the renovations of 520 guestrooms and 40 suites. Design firm Gettys created an environment that was highly social in nature, with modern and artistic touches throughout.
Categories: Construction Management, Project Accounting, Project Management, Redevelopment