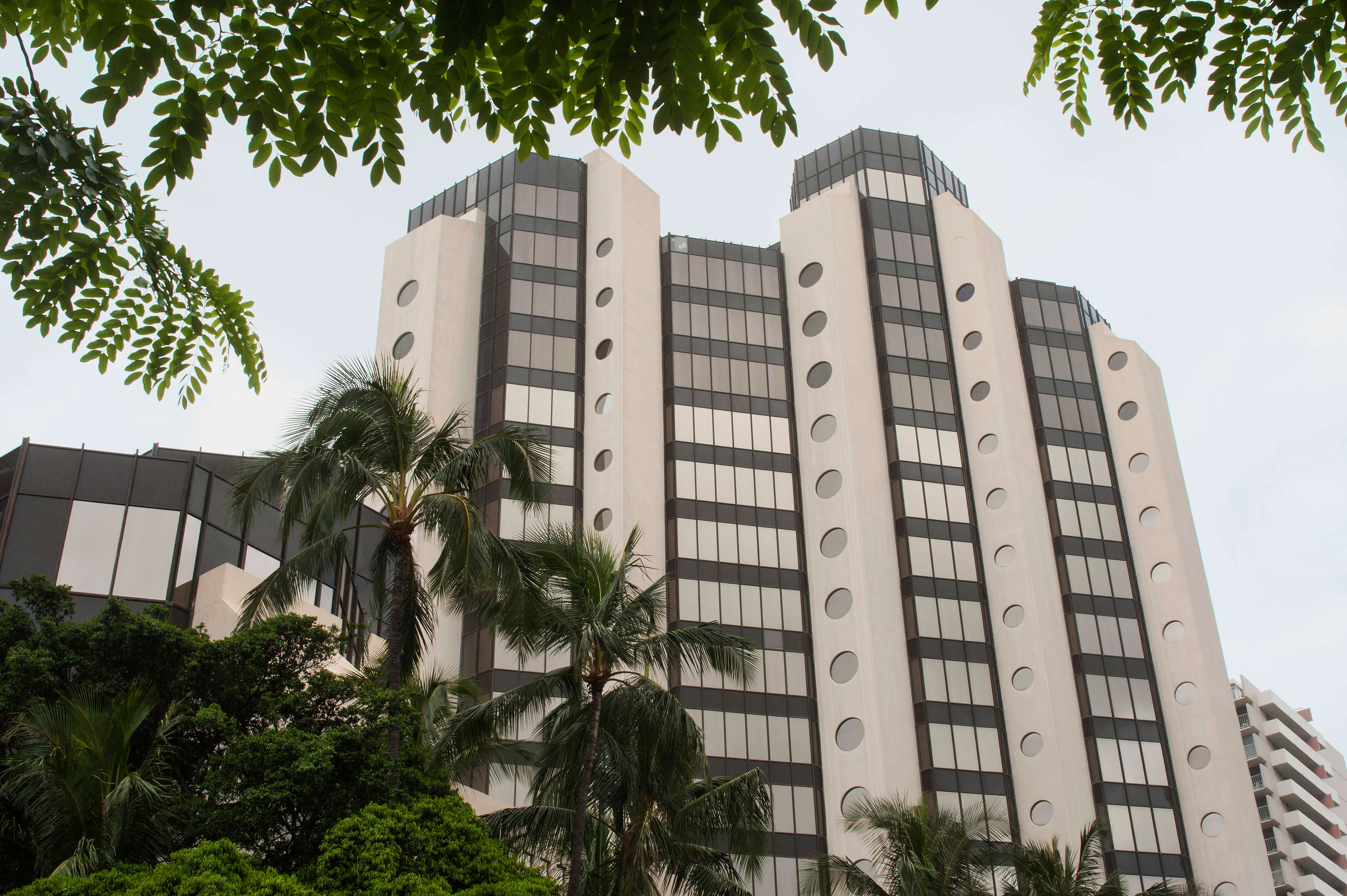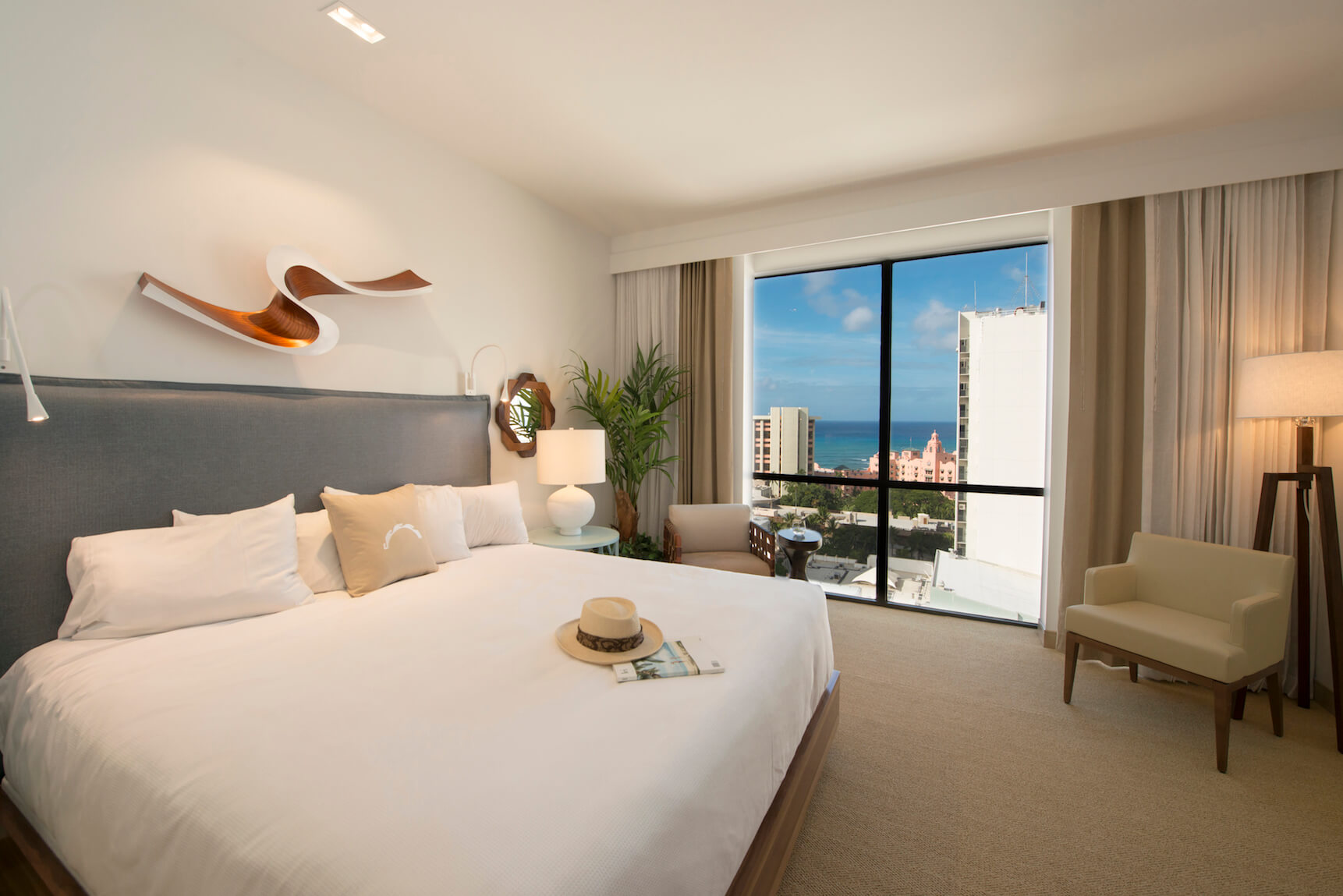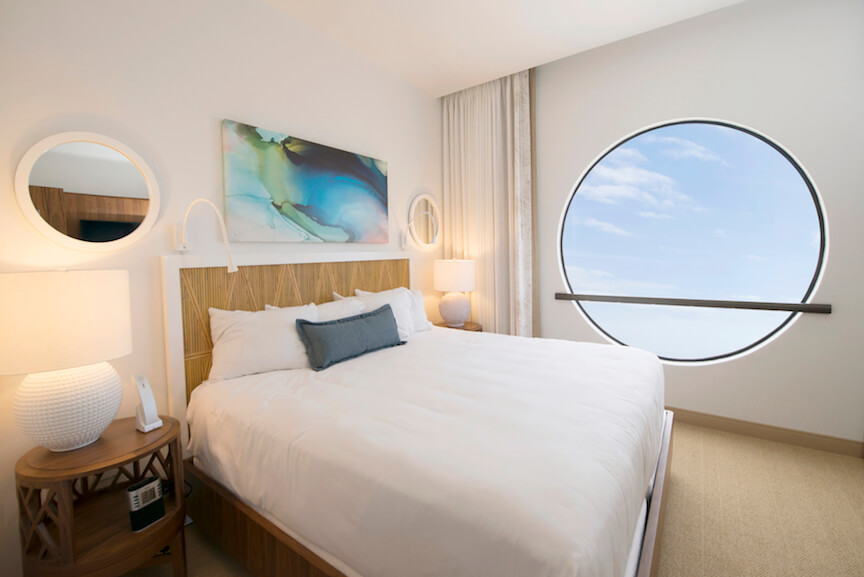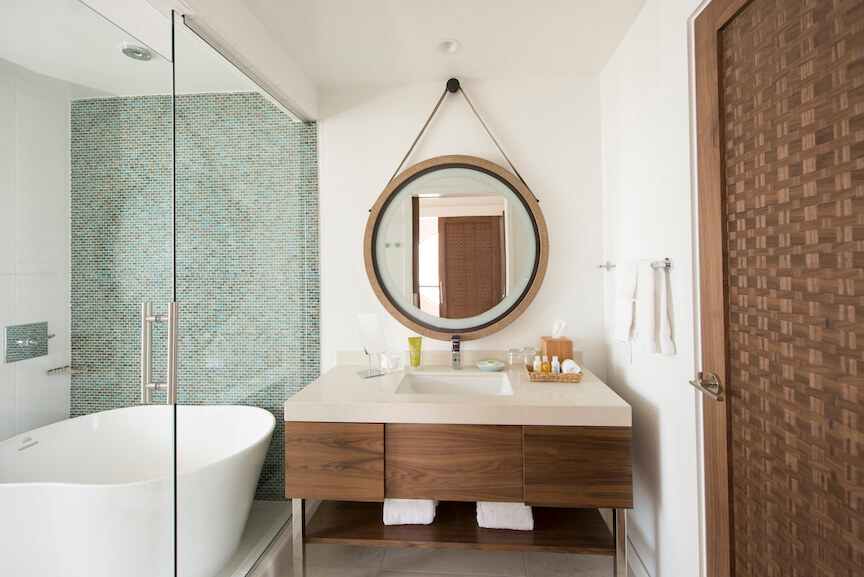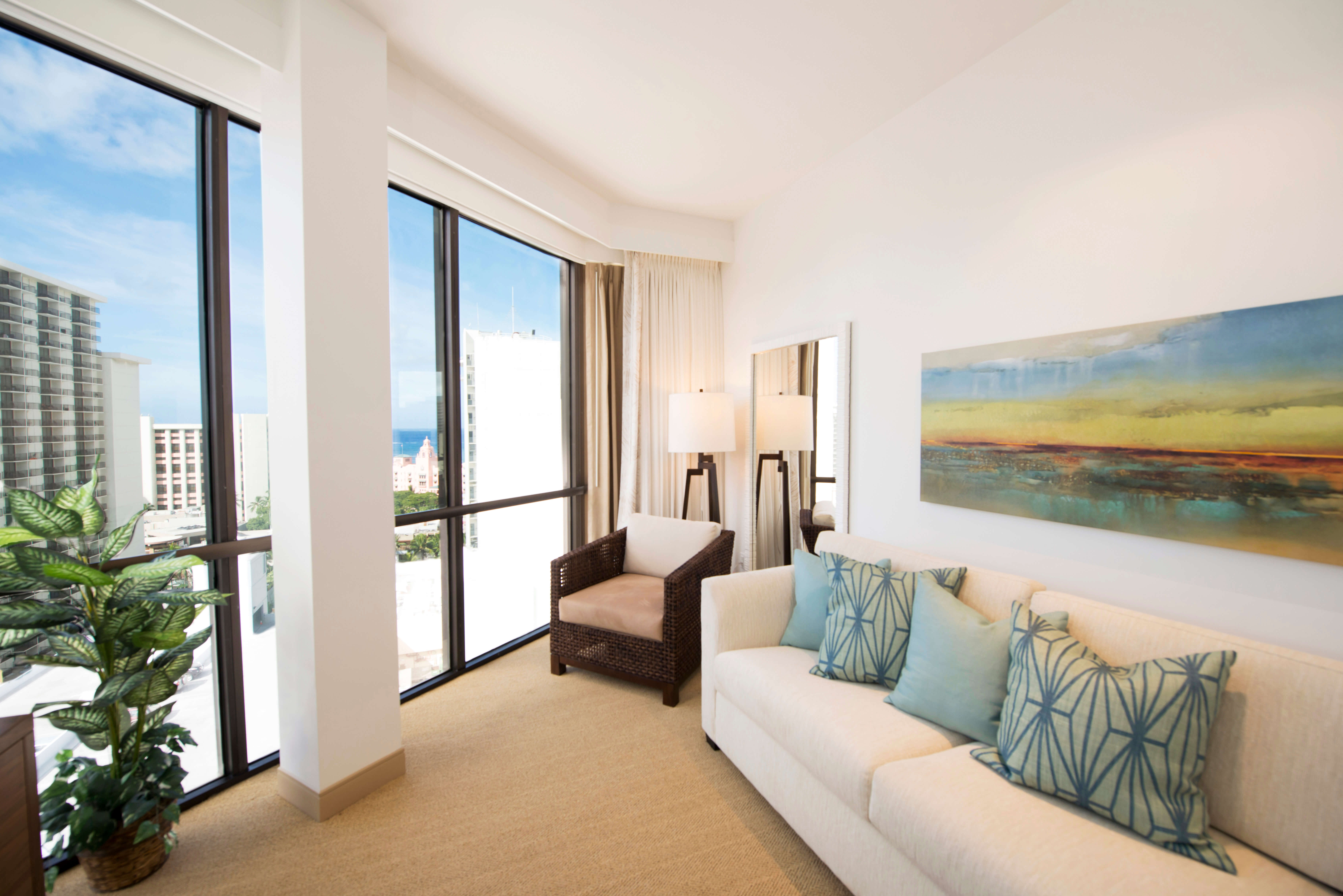 CASE STUDY Hyatt Centric Waikiki
Hawaii's first Hyatt Centric hotel in Waikiki
The Waikiki Trade Center, a mixed-use high-rise in the heart of Waikiki, has undergone a transformation and revitalization managed by leading development services firm, The John Hardy Group. The redevelopment, which includes hotel conversion and two-level retail component, will play a significant role in the ongoing revitalization along Kuhio Avenue.
Most notably, existing office space was converted to accommodate Hawaii's first Hyatt Centric-branded hotel, Hyatt Centric Waikiki Beach. Developed by Chartres Lodging Group and Coastwood Captial, the Hyatt Centric Waikiki comprises 230 generously sized guest rooms and suites with modern, island-inspired design.  Expansive amenities include a new lobby floor, outdoor swimming pool and entertainment deck, bar and restaurant, and a 24/7 fitness facility.
"This hotel represents the surge of new development and design that is currently taking place in Hawaii and we (JHG) are excited and proud to be a part of it." said Brent Hardy, Managing Director at The John Hardy Group.
Other major updates include enhanced lower retail floors including the construction of new tenant spaces, major upgrades to existing building infrastructure, and the creation of a new ground floor lobby and entry area.  Lower retail floors include a 34,000 square foot Nordstrom Rack, as well as Starbucks, Jamba Juice, and American Savings Bank.
Renovations were led by The John Hardy Group, and design by local architecture firm Group 70, and California design firm DESIGN360unlimited.