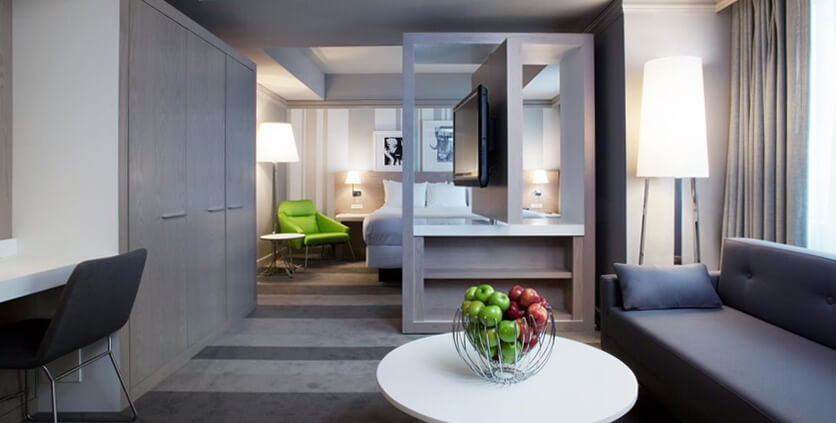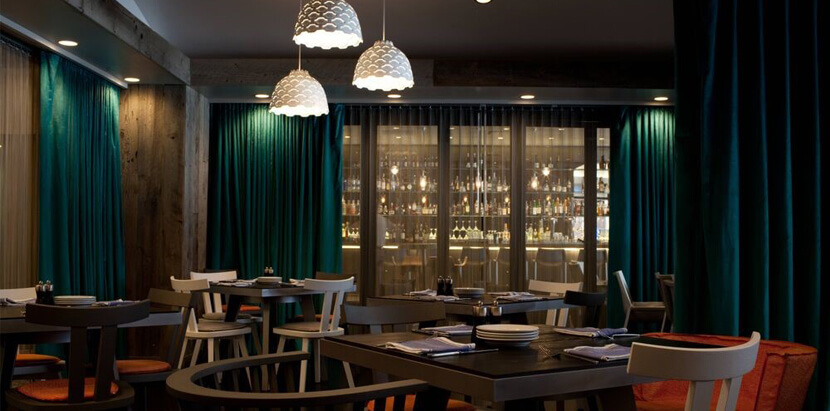 CASE STUDY Radisson Blu Minneapolis
A Contemporary, Luxury Hotel for Minneapolis
The 360-room Radisson Blu Minneapolis—the fourth property for the brand in the U.S.—raised the bar for the upscale market in Minneapolis when it opened in July 2014.
The John Hardy Group led development services for the entire process, including due diligence, budgeting and accounting, and project and construction management. Prominent New York design firm Stonehill & Taylor was responsible for the architecture and interior design of the hotel, collaborating with interior design consultants, Graven Images of Scotland, to create a unique concept for the property. Renovations ranged from a repositioning of the lobby, two levels of new event spaces, FireLake restaurant and bar, to all guest rooms and suites.
The reception lobby was reconfigured to create a dramatic arrival with a large video wall, which is visible through the hotel's glass entrance. Once inside, a giant domed pendant fixture hangs from the 16 story tall atrium. This space is meant to facilitate socialization for guests and locals. The second and third floors of the property feature an extensive art gallery program and setting.
Categories: Construction Management, Project Accounting, Project Management, Redevelopment